Here are some colours our customers use to design their sheds.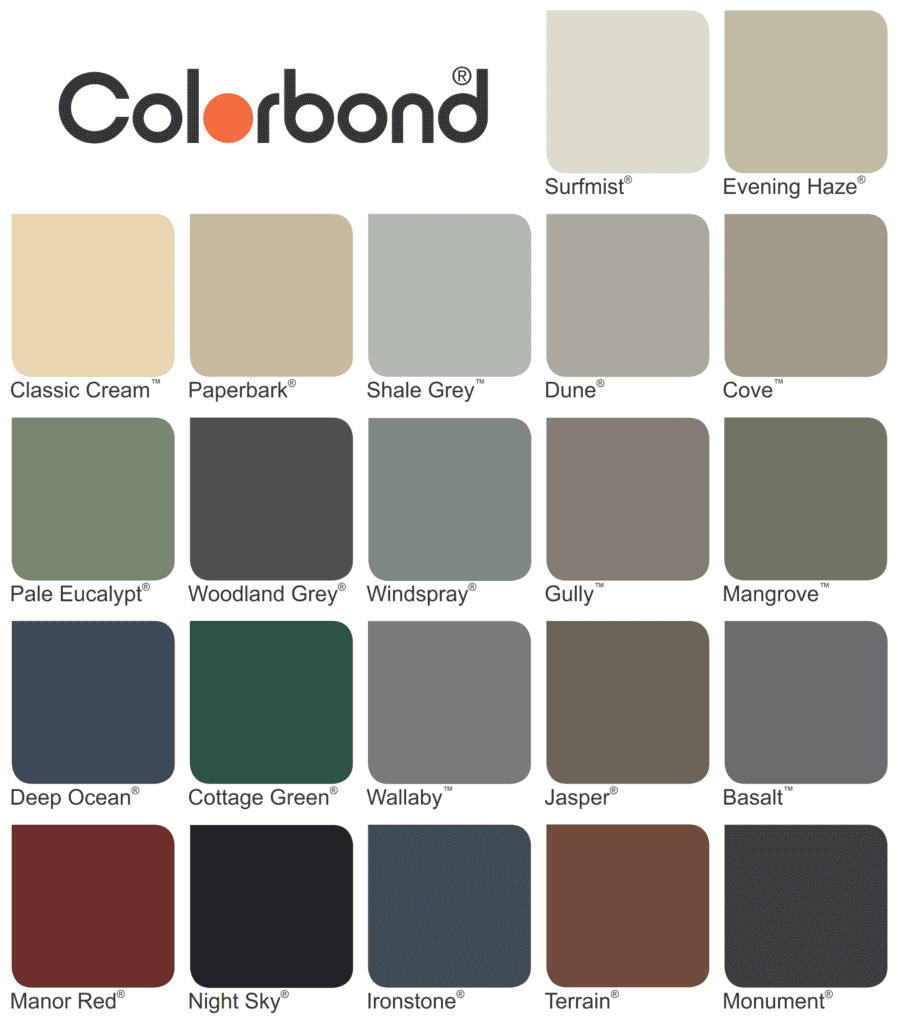 The colour of your shed is important and we are here to help you design your build the way you want it. These are some of the colours our customers love that Colorbond supply and for a full range of colours please click this link and search the Colorbond website.
Our gallery will guide you through what customers have chosen for their builds and you will be able to see the difference choosing a Colorbond colour will make.
Our team can assist you with every choice you make! Call our friendly team now for more details.
Customers choose these because:
They are designed in Australia
They are sustainable
There are over 20 colours to choose from