Design what YOU want
Built to order
In-house builders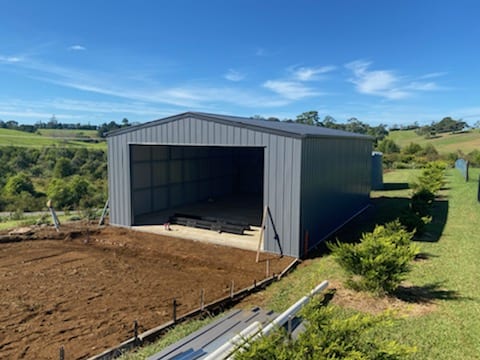 Design your Custom Shed or home to any shape, size roof pitch or shape to achieve any look you are after and any type of floor plan you desire. Whether it is Curved, Gable, Skillion Roofs we can create the perfect one for you! Customising your shed enables you to do your build to suit your style block e.g Sloping or flat and design a home. Our Steel frames are strong, durable and built with great workmanship by experienced and knowledgable staff and we guarantee all of our steel frames.
Everyone wants a Shed thats their own and tailored to their design so why choose a stock Shed when you have your own. There are requirements of building Class 10 building on the Sunshine Coast and different areas will have different types of these requirements, but we take care of all your council and engineering and we will keep you updated on any small changes that need to be made. However, our team are confident that your designs will qualify and we will do everything we can to ensure its nothing but perfect!
Wood makes a great building material however, there is a dwindling supply and steel framing build have come to the forefront.
3 key benefits of steel framing;
Termite free – they just won't happen
No toxic mould as steel does not contain moisture
Fire resistant
Head to our Suppliers
page
for details on who we use to Custom Build your Shed.
Call us on 07 5445 5611 now for more information our head to our office in Forest Glen and talk to one of our friendly staff.