DEALS AND OFFERS FROM AGS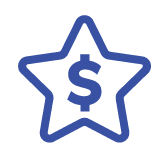 WE ARE OFFERING $1000.00 deposits on all shed builds!
Australian Garage Supermarket is committed to its customers and is now ONLY taking $1000.00 deposits of all shed builds no matter the cost of the whole build.
This includes, Garages, Carports, Industrial sheds, Farm sheds, Rural and Garden sheds and Horse arenas. You name it! We build it.
During these testing times with COVID-19, we understand that things can be placed on hold. But, we can ensure that we can get everything in place ready for when you are ready to build your shed with us. Once you make your deposit and sign your contract, we will submit all your relevant documents and council approvals forms for you. Once the council documents are approved, we will let you know and book you in for your build date. A full cost breakdown will be detailed at time of contract and there are no shock-hidden costs! Don't miss out! Call in or call us for details from our shed building team now!
This offer excludes liveable dwellings and class 1 buildings due to the level of council and approvals needed. Terms and conditions apply. Please call us on 07 5445 5611 for more information